Nothing gives you greater joy than to spend your vacation with friends. If you and your friends have decided to spend your much needed break in the beautiful landscapes of Egypt then you have made the right choice.
Egypt is a land that has adventure, rich history and amazing beauty – a perfect concoction to make your vacay delightful. Make sure to choose Dunes & Beyond's amazing Egypt tour packages to enjoy your holidays here to the fullest.
However, if you are a bit overwhelmed thinking about how to spend your glorious days here with friends then fret not. We have listed out 4 amazing ways with which you can spend a perfect vacay in Egypt with your friends.
1. Explore the ancient man-made wonders
Did you know that the Pyramids of Giza were made of bricks that weighed 2 to 50 tons each? Well, there are beyond imaginable facts related to this man-made wonder.
And nothing can give you joy more than to explore this iconic place with your bundle of companions. Get lost in the beautiful creation of pyramids and make an unforgettable memory with your friends.

2. Nile cruise experience
The luxury of a cruise can be amplified if you have the company of your close friends. When you are here in Egypt make sure to go on an exotic journey of Nile cruise.
The Nile cruise experience is something you just cannot miss out. Especially if you want to spend a perfect vacay with your friends. So hop on board with your lot and go on an extravagant voyage on luxurious cruises.
The beauty of the Nile river can be best experienced when you are sailing on board of luxury Nile cruise. Don't miss out your chance to get the real taste of Nile river experience with your friends.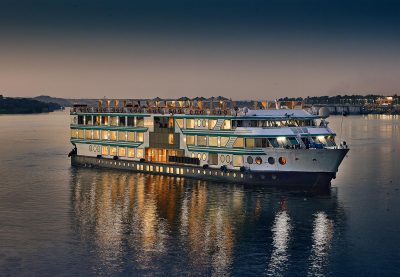 3. Luxury stay in with your pals
Egypt is filled with exotic hotels and accommodations that are sure to make your vacation even more delightful. One of the best ways to spend your vacay with friends is just by staying in the luxurious hotel and enjoying its amenities.
You can enjoy a spa day with your gal pals if you are planning on an all girls trip to Egypt. Or can hand around in the private pool section sipping on exotic drinks.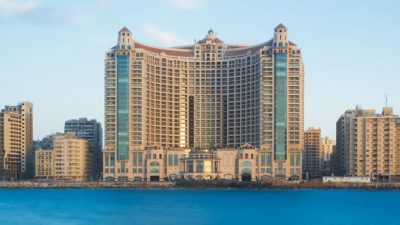 4. Discovering the Luxor Temple
How about discovering something new and amazing with your friends? Well, Egypt gives you plenty of chances to do that. And one amazing discovery excursion that you cannot afford to miss out is the Luxor Temple.
Luxor Temple is a huge temple complex that is estimated to be constructed around 1400 BCE. We assure you that going on an exploration in this beautiful and ancient temple will give you the thrill which you need in your vacation.

Conclusion
So what are you waiting for? Choose from our range of Egypt tour packages and spend an incredible time vacationing here with your friends. It would be a vacation that will last in your memories for life.