Official Rating
5 Stars
Governmental Rating
Our Rating
Ultra Deluxe
Based on guests' feedback and our standard
Overview
Enjoy luxurious accommodation at one of the twenty two spacious luxury cabins and suites. Every cabin features magnificent bathrooms and is refreshed with uninterrupted River Nile views. There is also a high speed Internet for up to four devices.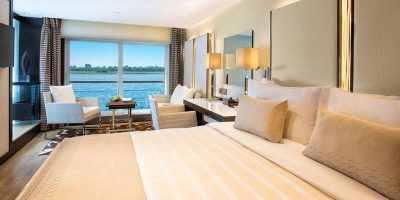 The elegant restaurant on board serves the best Western, Indian, Asian and Middle Eastern food, freshly prepared by the talented chefs on board.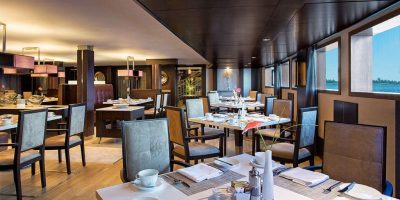 The Oberoi Philae spa with exclusive Oberoi treatments is a unique experience. A fully equipped gym and a beauty salon for ladies and gentlemen are also available in addition to a temperature controlled, outdoor swimming pool.