Egypt is a region of the world that attracts people for different reasons. Some people are more interested in the sights of Egypt and the rich history of the country, other people want to see the art and explore the attractive Pyramids in Egypt that dot the countryside. Many other people simply want to experience everything from landscape to art and wine, to the richness of cuisine and culture that characterizes in Egypt, unlike many other parts of the world. If you are looking for a trip, you want to make sure you get exactly what you want, without having to search for all these things yourself.
You can experience Egypt in many ways. One of the most popular ways to discover Egypt is to work with a large group of tourists. Not only can you see many things that you might miss otherwise, but you do it while saving money on every part of the trip thanks to the benefits of the group fare. Another great way to discover Egypt is to plan the trip yourself. When planning your own route, you do not lose any time limit and you can customize the route as you wish. it doesn't matter the cost because you will see many beautiful views that will make you feel inner peace.
If you want to strike a balance among a large group of tourists and travel alone, Dunes & Beyond offers a great option that is right in the middle. They offer family visits in Egypt fully customizable and intimate. Each tour can be customized to suit your specific needs. This means that you can spend more or less time in an attraction or simply choose different places to dine. When you work with them, they will provide you with the setting for an amazing journey. All you have to do is make it yours.
Many travel agencies in Egypt are trying to make their trip in a similar style, but Dunes & Beyond is one of the few to have the experience to do it properly. When you choose to visit Egypt, do it right and contact one of your experienced professionals.
Things to Look For With the best Egypt tour companies.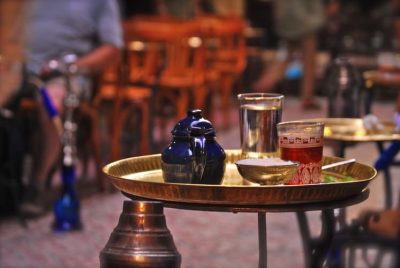 Every traveler dreams of going to an amazing place at least once in their life. It takes careful planning for this surreal holiday to become a reality. This work of a simple trip to a serene and uncrowded destination can only be done by authorized travel agencies. Tour operators in Egypt learn in their work to organize fun and rewarding holidays. Whether for a week or two, tour packages are often the answer to any problems that may arise. Tour operators generally organize everything from airline tickets to buses or taxis, to hotels, meals, etc.
While looking for packages from top tour operators, travelers can remember these points for a convenient trip. Find the best package and get the best adventure experience with your family or friends.
Cost
Always make sure that you are receiving the best quality for your trip. Cos\Cost is not always the issue as you are gaining good quality services and you are having quality time with your family or your friend. Some travel portals can be helpful and provide services for every penny paid to them. Just ask them about the inclusions of the agreement, which vary from one adaptation to another. Travel offers may include airline/train tickets, accommodation, meals, entrance cards for various attractions and special tours. If a visitor does not include all of this, travelers must pay each of these services individually. There are many tour operators in Egypt. They offer all-inclusive services and all the individual services mentioned above at a reasonable price.
Best Tour Guides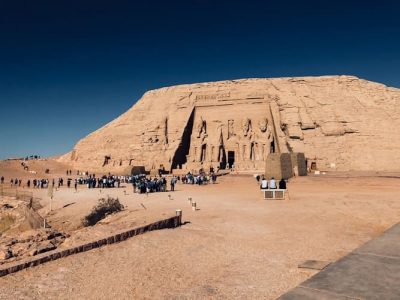 It is assumed that a guide is the one who knows best about local attractions and their importance. He/she must be a local resident or at least one long-term resident, multi-lingual and with travel experience. The guides have the power to make a visit with all the information they provide on local places of interest. They guide not only historic sites, but also bring tourists to current points of interest. Therefore, always ask for a guide when booking.
Time-optimized tourism Calendar
Choose a balanced route in terms of activity time, tourism and leisure. While walking in the city most of the time, you may want to take a break, but sitting in the same room all day will also make you tired. So choose something that gives the best of both worlds. In addition, tour operators in Egypt and abroad are adopting ecotourism, in which guides, hotels, and other services are working to reduce waste and carbon footprint in the travel region. In addition, these companies tend to offer better, more interactive circuits with a good degree of freedom.
Places to visit in Egypt

The most important parts of a trip are the places covered and the attractions visited. Tourists can search for offers that take them to famous and less traveled places. The best tour operators have a long list of destinations and attractions that help tourists choose their route. Many portals also give travelers the freedom to make a personalized visit in order to fully enjoy their holidays. Travelers just need to do a little research on where they want to visit and reduce their points of interest. Then discuss with the tour operator, who will adjust accordingly, which will allow you to spend a holiday without problems. Always find on the map the good places that you want to visit, take pictures and save memories as you are living once. Spread the inner peace that you will gain from the Egyptian people. You will always be safe here. See the nature and capture memories in your heart. We are willing to see your smile around till you come back.