Egypt
is the country rich in history, magnificent majestic monuments, fascinating culture, and captivating landscapes. From the imposing Pyramids withstanding the time-flow and the vast Sahara Desert to the beautiful beaches of the Red Sea and the mighty Nile river, Egypt is a destination that will capture all your senses. Egypt luxury Nile cruises are a perfect way to get to know and explore this amazing ancient North African country. Enjoy your
luxury Egypt tours
to the glorious
Pyramids of Giza
,
the Valley of the Kings
, and the Sahara Desert. Moreover, board luxury cruise in Egypt to revel in breathtaking scenery between Luxor and Aswan and to take in the unique atmosphere of Cairo.
Egypt Luxury Nile Cruises – a Great Way to Discover the Magic of the Ancient Egyptian Civilization
Ancient Egypt was the most developed civilization of Ancient North Africa. This land of mystery was spreading along the banks of the Nile River and even today, Egypt's ancient past is still palpable in the country's splendid relics and royal monuments. However, modern Egypt perfectly blends with its millennia-long history. During your Egypt luxury vacation, you will have a unique opportunity to experience this perfect mixture of tradition and contemporary in this amazing country. If you are only a bit into history, then you must know that the ancient Egyptians were one of the most remarkable civilizations the world has ever got. The country's 5,000 years long history is remarkably well-preserved in astonishing cultural and archeological monuments and relics all across the country. Egypt is home to one-third of the world's antiques.
Luxury Nile River cruises Egypt
will take you to
Luxor
, the world's greatest open-air museum. Furthermore, board Egypt luxury Nile cruises to experience well-known Egyptian hospitality and excellent service while enjoying the blend of East and West in this outstanding country. In addition to the strong influence of the ancient Egyptian civilization, the country's culture has been shaped by a diversity of ethnicities, making modern Egypt a unique blend of the Mediterranean, Arabic, and Islam cultures.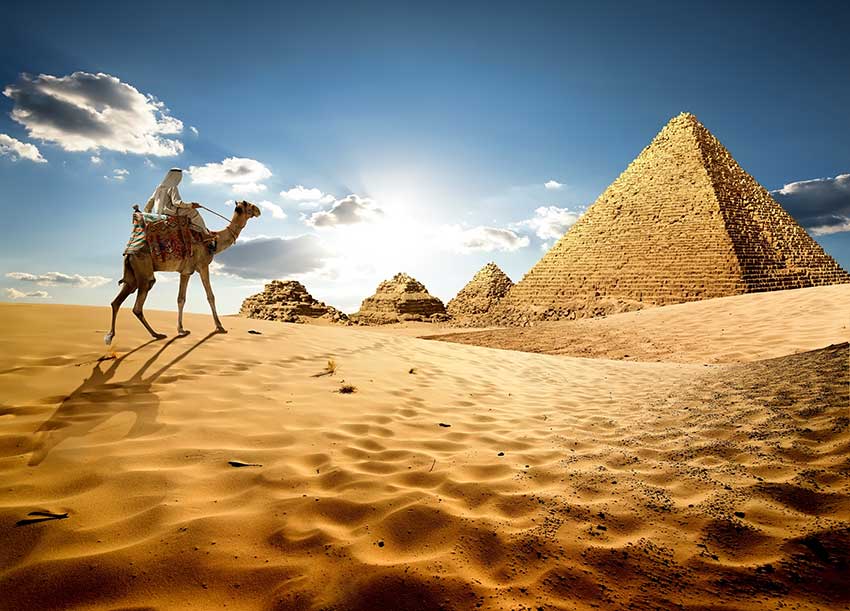 Luxury Cruise in Egypt: A True Pleasure on the River
Experience Egypt Nile cruise luxury and explore Egypt in its full glory – it is a once-in-a-lifetime experience. So, while in Egypt, book our luxury Nile cruise holidays and spend unforgettable few days on one of our luxury ships. Sailing on the Nile river, we offer different kinds of cruises:
Nile cruises between Luxor and Aswan
Dahabiya (small yacht) cruises
Lake Nasser cruises
Long cruise between Cairo and Aswan
Luxury Egypt Tours: Nile Cruise Sailing between Luxor and Aswan
Book our
luxury cruise in Egypt between Luxor and Aswan
– spend 3 or 4 nights sailing on the magnificent Nile and visit the most wonderful attractions of Ancient Egypt such as
Luxor Temple
,
The Unfinished Obelisk
,
Karnak Temple
,
Philae Temple
, and
Hatshepsut Temple
.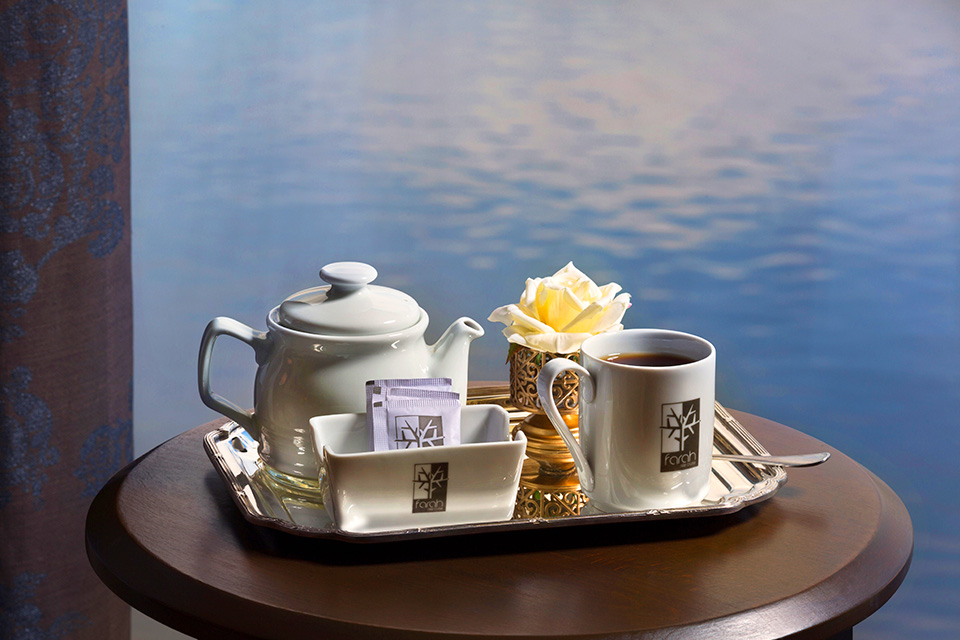 Dahabiya (small yacht) Cruises – Genuine Egypt Nile Cruises Luxury
Indulge in Egypt Nile cruise luxury on one of the River Yacht Cruises known as Dahabiya and enjoy a relaxing private sail tour down the Nile River. These are small boats featuring 6-8 elegant cabins, usually docked in secluded spots where large Nile River cruises cannot be anchored.
Lake Nasser Egypt Luxury Nile Cruises
If you are looking for a more peaceful and relaxed experience, board one of luxury Nile River cruises Egypt. Experience
Lake Nasser
and enjoy the lake's picturesque scenery.
Lake Nasser cruises
is an exciting journey to the age-old monuments and ruins of the Ancient Nubia. Visit the splendid
Abu Simbel Temple
and enjoy its beauty in the sunset. Also, explore other monuments like Kalabsha Temple, Kasr Ibrim, Amada Temple, Wadi El Soboua
Long Luxury Cruise in Egypt between Cairo and Aswan
While other luxury Egypt tours sail each week, long cruises between Cairo and
Aswan
only sail once or twice a year, so make sure to book your luxury Nile cruise holidays in advance. Long cruises between Cairo and Aswan leave from Cairo heading south to Aswan and back. These cruises are a great opportunity to spend weeks sailing down the Nile. On your way to Aswan, you'll stop to see the ancient ruins and enjoy the beautiful scenery of the river and its surroundings. The two-week journey will take you to all important historic sites of the Nile Valley while enjoying your relaxing luxury cruise in Egypt.
Luxury Egypt Tours: Exploring the Mighty Nile River
The Nile River (Arabic Bahr Al-Nīl or Nahr Al- Nīl) flows from the heart of Egypt to the Mediterranean Sea, attracting people to settle its banks and becoming the lifeline of the Ancient Egyptian civilization.  Also called the father of African rivers, the Nile is the longest river in the world, with a length of about 4,132 miles or 6,650 kilometers. There are many ancient temples and tombs scattered at the banks of the river, so Egypt luxury Nile cruises are a perfect opportunity to explore these gems of ancient Egyptian civilization.
Perfect Bases for Your Luxury Nile Cruises in Egypt: Cairo, Luxor, and Aswan
Cairo
, Egypt's capital, is situated on the Nile River, and therefore, it can be a great base for your
Egypt luxury vacation
. The city is home to more than 16 million people and one of the world's most densely populated cities. While in Cairo, don't miss visiting the nearby Giza Pyramids and Great Sphinx, dating to the 26
th
century BC. Also, explore the first step pyramid at the
Saqqara Pyramid
Complex. In the city of Cairo, a must-see-and-do includes the magnificent medieval Islamic city, the Coptic sites in Old Cairo. Visit the Egyptian Museum with its exhibitions of 5,000 years long Egyptian history and countless ancient artifacts. In addition, stroll down the
Khan-al-Khalili Bazar
for an unforgettable shopping experience. In Zamalek district, a lush oasis on Gezira Island's, there is 187m tall proudly standing and offering stunning panoramic Cairo city views.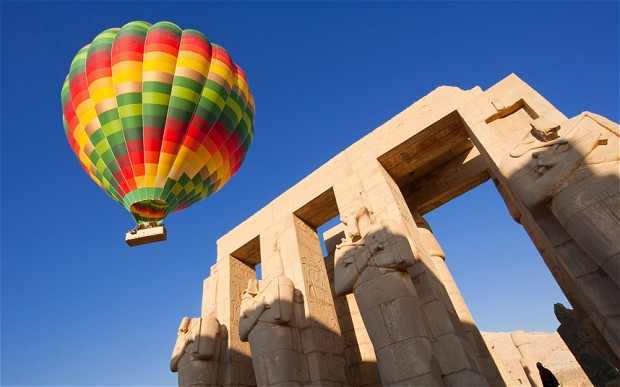 Located 420 miles south of Cairo, Luxor is one of the most important historical sites in Egypt. In the past known as Thebes, this magnificent ancient city is home to more than half of Egyptian antiquities. Finally, your luxury cruise in Egypt will take you to Aswan, the city known as the "Jewel of the Nile". Check out its important archeological sites such as the columned Temple of Isis at the Philae Temple complex from the 4th century BC on Agilkia Island or the Elephantine Island's Temple of Khnum from the Third Dynasty.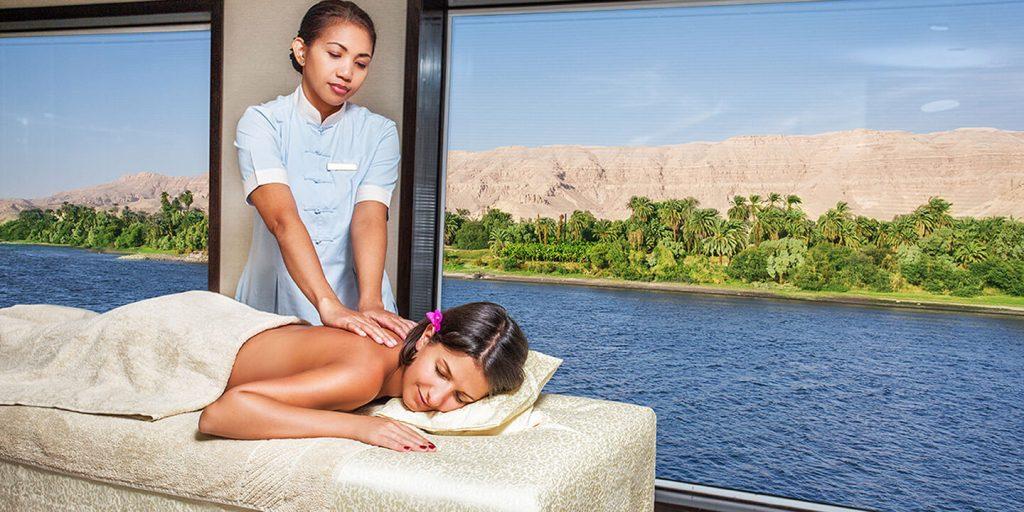 The Nile River runs clear and shimmering through these magnificent remnants of one of the most important civilizations in the world. Luxury Nile cruises in Egypt are your chance to be a part of this impressive history.

Luxury Nile cruises in Egypt are a great way to spend your holidays in this captivating country.